If your looking for accurate information on a birth and death date there is no better source than seeing it written in stone!  Cemeteries provide a great source of information.  The cemeteries in Brown County Ohio have many Malott family members laid to rest.  Most are kept very nice and are a great place to reflect and pay respect.  I make it a point to travel to Ohio annually and visit the graves of my close relatives.  You may find it very rewarding yourself!
Here is a collection of stone photos I took in Brown County several years ago:  Headstone Gallery
Here is a map to the main cemeteries in Brown County.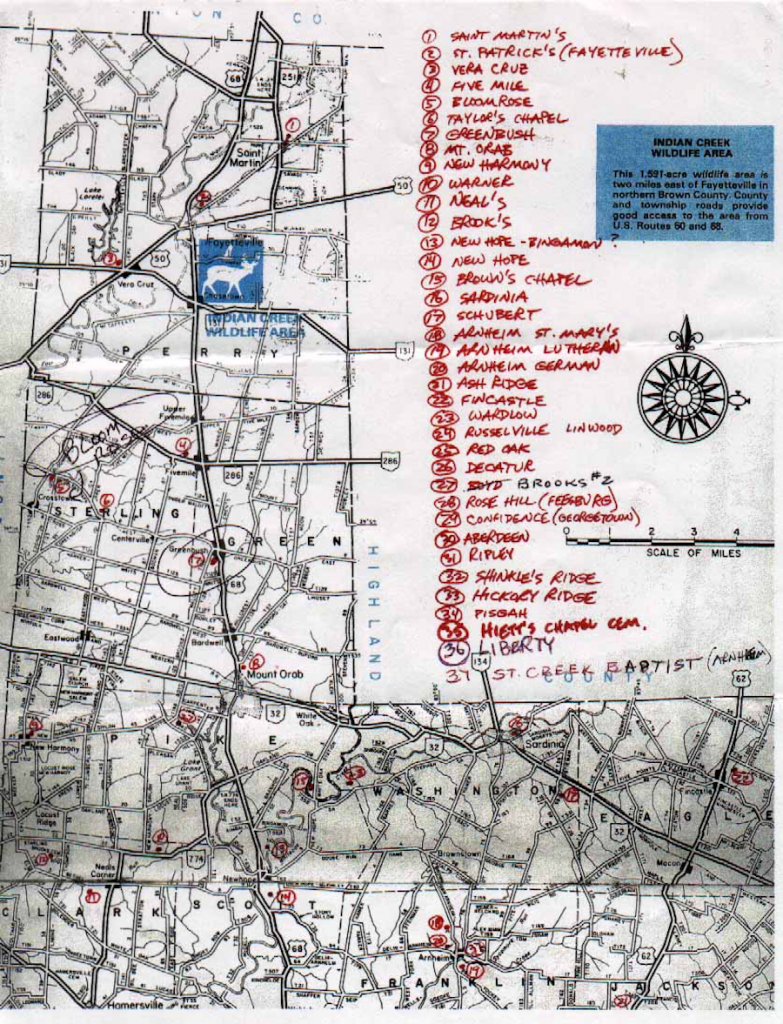 A listing of names in Greenbush Cemetery: http://www.findagrave.com/cgi-bin/fg.cgi?page=gsr&GSln=Malott&GSiman=1&GScid=41159&